The Billfodl
Billfodl is a solid steel case to store and protect your 24-word recovery phrase, designed to resist fire, water - and more. Using character tiles, you recreate your recovery phrase in the steel unit, creating an almost indestructible back up.
HOW DOES THE BILLFODL WORK?
Step 1
Spell out your Secret Recovery Phrase by sliding the tiles, one by one, into the slats.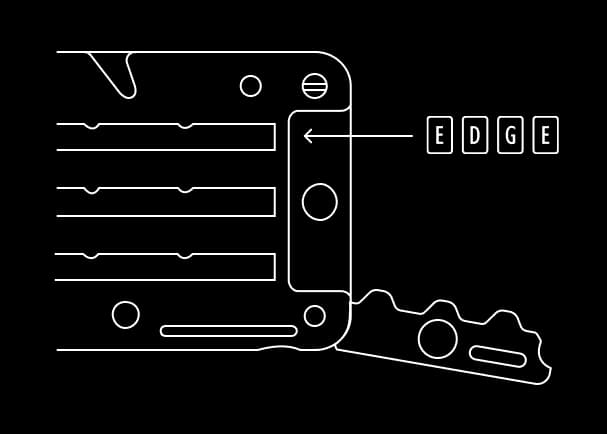 Step 2
You can store up to 96 characters - an entire 24 word Secret Recovery Phrase in one Billfodl.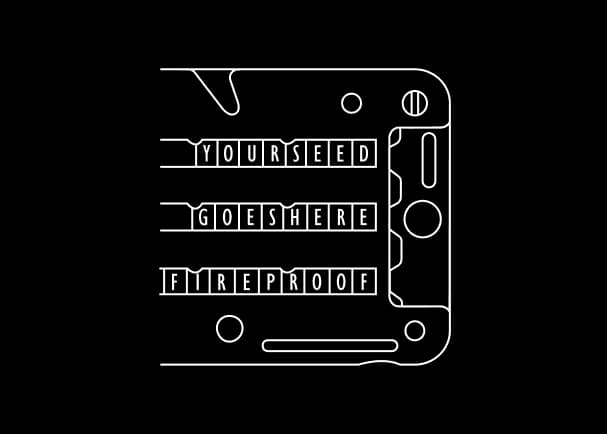 Step 3
Store in a safe place for fireproof and waterproof offline backup.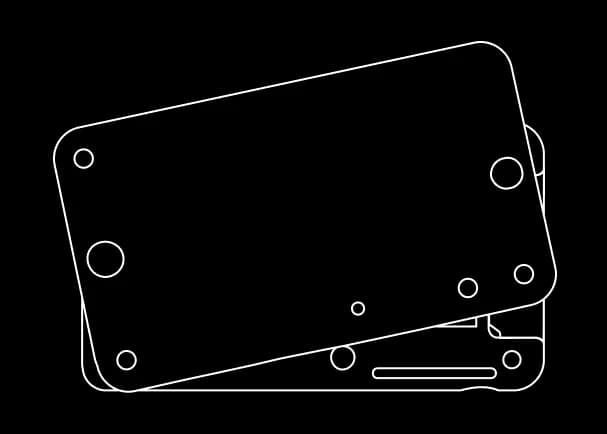 Our products are unique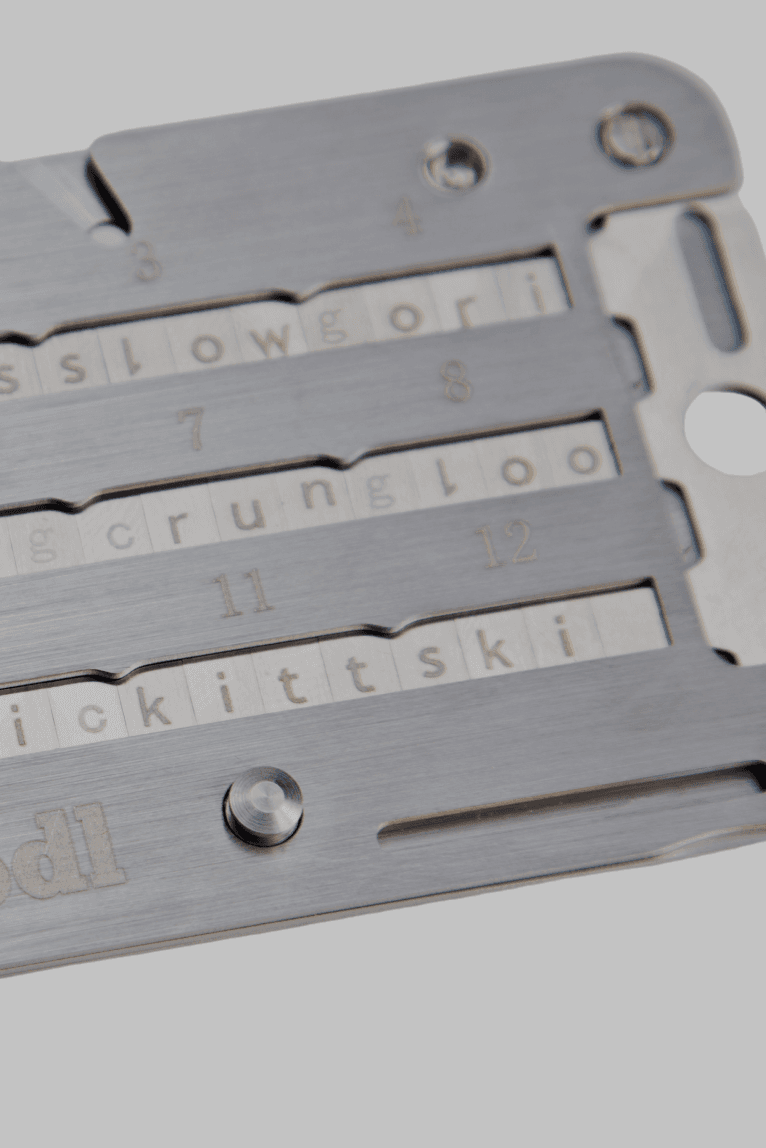 Ultimate protection
Your 24-word Recovery Phrase is the only backup of your private keys, which give you access to your crypto. You need to protect it and store it in a secure place.
Simple set up
Open your Billfodl and the provided pack of character tiles. Spell out the 4 letters of each of the words of your recovery phrase and slide them into the main unit. The Billfodl main unit has labels above each slot so you know which word goes where.
Long-lasting protection
Made of stainless steel, the Billfodl lets you store and secure your recovery phrase in a safe place.
Fire, Water & Impact Resistant
The Billfodl is designed to withstand more than double the average house fire, shocks up to 1000000 volts. With its marine grade 316 stainless steel, it will never rust.
Customers who viewed this item also viewed
Ledger Live
The crypto app for self-custodians
*Buy, exchange, lend and other crypto transaction services are provided by third-party partners. Ledger provides no advice or recommendations on use of these third-party services.
Technical Specifications
Dimensions & weight
Size
104mm х 58 mm х 5mm (4.1in х 2.3in х 0.2in)
Weight
0.4kg (14 oz)
Materials
316 Marine Grade Stainless Steel
Box Content
Laser Cut Stainless Steel Chassis; 300 Stainless Steel Laser Engraved Tiles